WATCH: David Bowie unleashes creepy puppet video as Halloween treat
Listen to David Bowie on iHeartRadio
(Yahoo!) - Happy Halloween from David Bowie. The "Scary Monsters" legend is celebrating the annual spook-fest by releasing a super-creepy clip for "Love is Lost" that features the still-Thin White Duke cradling a harlequin puppet that's made up to look like him in his iconic 1980 "Ashes to Ashes" video.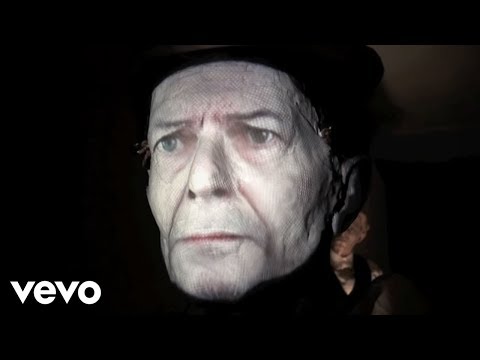 The track, originally featured on the 66-year-old Bowie's surprise comeback album The Next Day, was recently remixed by former LCD Soundsystem singer James Murphy, who threw in some eerie samples of "Ashes to Ashes" into the mix. ("Ashes to Ashes," as any Bowie-phile will tell you, is a sequel of sorts to the singer's 1969 breakthrough track "Space Oddity," so Bowie -- with help from Murphy -- is taking us full circle.)
Bowie befriended Murphy when he cut backing vocals for "Reflektor," the Arcade Fire's recent Murphy-produced single. A 10-minute version of "Love is Lost," dubbed the "Hello Steve Reich" mix, is one of two remixes featured on a special three-disc edition of The Next Day, due Nov. 5. It also includes the original album, a disc with four music videos, and a third disc with the remixes and five new tracks.